My Favorite Things ....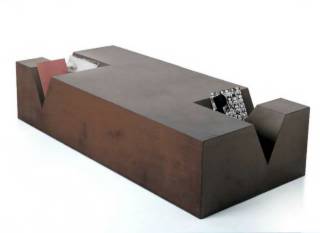 The Olman coffee table is just one of many pieces crafted by Nikolas Piper and on display at niksproject.com.


"Nik's Project presents a limited collection of pieces designed by Nikolas Piper for specific projects ordered by foundations and private institutions. The combination of traditional forge and modern technologies which Nikolas combines in his designs create these timeless pieces of furniture whose outstanding features are their organic, sensual and functional characteristics."